Do you know what is the biggest problem with writing product copy or product description?
Not many know how to write them well - and then there are those who get lost in the format.
Product copy on Amazon has to be formatted and written differently than a Kickstarter pitch …
And a Kickstarter pitch is somewhere in the middle of both: Amazon/eBay style product description and product copy on one's website …
And if you still figure out how to make the most out of all of these patterns, you have this big effing question …
How to write product copy that will lure the most reluctant prospects into buying your stuff?
Well, this is exactly what this long and detailed guide is all about; get a cup of coffee, sit pretty and read it - chunk by chunk.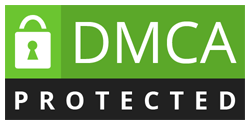 The Best Product Description & Product Copy Guide Ever [2020] [Case Studies] [Infographic]
How Important is the Product Copy?
Well, as per Cracking the Consumer Code 2017, 87% of consumers purchase or ditch products based on its copy.
But, let us admit it:
There are Amazon sellers selling their merch without having a compelling sales copy style product description.
They just mention the basic features of the product - and it sells (okayish).
Well:
Let us compare between the copies of products that sell and those that don't sell?
Consider this one for example:
Bullet points are hardly on point - first one fails to make any sense at all.
And, I was expecting a sales page like detail when I scrolled down (as you see in case of the top-selling Amazon brands), but there was nothing.
Also, take a look at how poorly (no offense) they did the product description:
Well, at least they tried to explain why their cream is better than the other ones.
Now look at the copy of this rockstar brand that has sold thousands of creams:
Did you notice that from headline to bullet points, their intent to sell is pretty evident?
Take a look at the first bullet point and tell me if it does not present a solution to the problem that shaving creams are made for?
But hold on for a second, let us scroll down …
Whoa … for a moment you feel like you're on the website of this product.
And guess what?
On top of all this, they still have a product description …
So, the answer is, "Product copy is crucial for selling anything; a product with detailed and to the point copy sells better than those with an insufficient or bad copy."
But, before I finish it here, let us go to another format of product copy/description.
Which of these would win your click on Kickstarter?
or
And more importantly, which one would be easier to rank?
Because let us admit it:
You cannot rule out the SEO factor - especially when that is more in line with user intent (thanks to recent Google algorithms).
So … the differences?
I'd admit that it is hard to say that Public Rec backpack's snippet is bad.
As a matter of fact, it is hard to find bad copy on Kickstarter product snippets and pitches, but when I compare this with xD Design's snippet, I cannot help but find many flaws.
Here is why xD Design's Bobby Bizz snippet looks better than Public Rec's Pro Pack snippet:
There is an interesting observation …
Instead of first using the main keyword that gets roughly 2,400 searches as per Uber Suggest, they did it the other way around.
Perhaps they used the variation that was getting lesser searches to avoid direct competition with the snippets of other business backpacks performing better on main keyword.
An SEO expert can better explain this, but we can see that in a space as small as a product's snippet, xD Design used the main keyword with one variation …
On top of that, the subheadline uses two important words that have a deep semantic relationship with the main keyword "business backpack": "belongings" and "commute".
What's more important than SEO here? Obviously, copy! I like how they made it all about the customers:
Business Briefcase and Backpack - 2 in 1
Anti-theft features
3rd Generation Bobby Technology
Integrated lock
Anti-cut
Best for 15.6" laptop
Integrated USB charging
Hidden zippers
Advanced storage design
And not for once, they brought "we", "our" or "us" into all this detail.
It's not that Pro Pack snippet is bad, but they wasted a lot of space and they failed to make a point.
They made claims - nonetheless:
A backpack for working professionals
The "ultimate" backpack for work, working out and travel (reproduction and expansion of the first claim)
That's still fine - that's all what copywriting is about. They found the problem and presented a solution, but they failed to prove that with the help of some features or details.
And when it comes to sub-headlines, I give it to Pro Pack guys - their subheadline is not compelling, but they summed it up in the available space.
xD Design snippet has a long subheadline that transcends beyond the visibility limit (you have to click the image to read the complete line).
This the only problem that I can notice in their snippet ...
Or maybe:
It is a smart gimmick because it sorta kinda compels the viewer to click the snippet, go to the pitch and read that line.
A cliffhanger?
But this only covers one point - a bad copy is not the only problem with a product description/copy; as I mentioned earlier many people get lost in format.
You'd notice that Amazon product description of a product looks way different than a sales page of the same product.
Kickstarter pitch is not entirely similar to a product page, but it is also not the same as Amazon.
You'd see how Kickstarter (and all websites similar to it e.g. Indiegogo) has a product copy style that is a hybrid of product copy and a description.
In this detailed guide, I will show you how to write copy for product descriptions and product pages.
So, What Exactly is the Difference Between a Product Description and Product Copy?
Yup …
What exactly is the difference?
Well:
Some people would say that there is no difference, but Bobby Bizz Kickstarter page and Amazon description are clearly not organized in the same way.
That too … when actually Kickstarter's format is by default not the same as the format of a product page.
While it is predominantly a product description, it goes against the pattern, uses a subheadline, has a different kind of social proof, and its headline is similar to a product page's headline.
Are the differences only in terms of format?
Mostly they are, but can we ignore format?
Can we replace Amazon bullet points with a sub-headline?
Can we change how differently a reader reacts to a "specs, FAQs, features" style format compared to product copy with a natural flow and different assembly?
Remember what Eugene Schwartz said:
Also, we haven't talked of product homepage copy as of yet.
Sweat Block is a solution to sweating and odor. Joanna Weibe from Copy Hackers shared a marvelous case study on how her team boosted Sweat Block's revenue to 108% by changing the copy on the homepage.
Let's take a look at how they avoided the mainstream "product description" style that many other companies would still slap to web pages:
See …
They totally didn't give a damn about how behemoth eCommerce companies like Bushnell Golf still religiously follow product description + sales copy combo.
And in case you're wondering if their product pages are also done the same way or they "go by the books" ...
Now:
Here's something very important to note; I'm not saying that one pattern can deliver better than the other one.
As a matter of fact, a merger of the product description and product copy can be the best thing that you'd do for your product.
The purpose of this guide is to help you understand the pattern and make the best out of it.
However:
If you asked my personal opinion - as to which style I love the most, I'd say I like the sales page style product copy more than the product description style.
Why? Here's why:
Actually, hold that thought …
Seth Godin added something to what Theodore taught to us:
"No one wants a hole. What people want is the shelf that will go on the wall once they drill the hole. Actually, what they want is how they'll feel once they see how uncluttered everything is, when they put their stuff on the shelf that went on the wall, now that there's a quarter-​inch hole."
So, fine by me if there is a product description in your product copy - but cold and dead digits and words would not convert a viewer into a customer.
There must be some sales magic to convert the customer once they're done reading the dimensions, weight, and stuff.
To me, product copy style is better because purpose does not get lost in specifics, while in the case of the product description, you're always fussing about specifics.
This is exactly what I am going to show you in this guide - how to sell the happiness that consumers would feel after buying a product.
The Differences & Similarities Between Product Copy & Description - Infographic
How to Write a Product Description?
Alright:
In this part, we are not going to discover the cutting edge emotional triggers, tricks, and hacks that help a lot in selling a product.
This part is only about the bare essentials that MUST be in every product description - at least you need them badly for the "product description" part of "product copy".
Our focus will be mainly on Amazon descriptions.
Why?
Well, it is because 'Amazon' is the word that pops up in the mind when someone says "retail".
By the beginning of 2020, more than 197 million unique visitors would be visiting Amazon at least on a monthly basis.
And because Amazon made more than USD 232 billion only in the year of 2018.
And because there are more than 2.5 million sellers on Amazon by far and more than 25,000 of them make more than $1 million in annual sales.
In simple words, on God's green Earth, there is no other retailer like Amazon.
The Headline
In case you need product description for Amazon, eBay or other such stores - you need a particular type of headline.
So what kind of headline is best for product description?
Remember, headlines on retail stores like Amazon mostly feature the main keywords and the most important features.
Let us examine the headlines of different products on Amazon and see which of the two formulas work better …
"Main features + keywords" or "main features + keywords + copy magic":
So:
Green is the name of the company and sorta kinda the keyword people use to find this product …
Red is an emotional trigger, not at the same level but mauve also underlines a powerful phrase.
And words underlined with yellow color actually refer to the color of the lipstick (a feature) and the same words also work as keywords e.g. best mauve lipstick.
So, this was an example of a headline that is more leaning towards a "features + keywords + copy magic" method.
Let us take a look at one with more copy magic, and fewer keywords and features:
As you can see, Revlon guys opted for a small and catchy headline.
You can see the company's name (which could be avoided because you can see the hyperlinked store name right underneath it) …
You can see how they tried to make it all sensational - no other makeup product is as sensational as a lipstick, so yes, they addressed the right emotion.
I'm thinking of Mad Men right now ...
Anyhoo, you can see the feature (color of this lipstick), which is also a keyword.
So, which of these two examples is the best when you need a headline for an Amazon or eBay product listing?
The second one, right?
Wrong!!!
Remember, in case of a product description your product has a tough competition against hundreds - even thousands of the same products listed by other vendors.
This is not the "sweat block" scenario where a prospect lands on your website via Google search or your funnel. In that case, you get a private audience with the visitor.
Do details matter in case of headlines?
The simple answer is yes!!!
In an Amazon/eBay scenario, you have to sum up all relevant and important details in the headlines.
This is why some headlines are ridiculously long:
Wow!!!
Another thing that we can learn from this example is that if technical specs dictate the purchasing decisions, you must add those specs to the headline.
If I am selling a hamster cage, it'd be a good idea to mention the sizing in the headline.
Can a headline be exclusive?
It may or it may not …
In case you want your product to be seen by a "to whom it may concern" crowd, do not exclude people.
However:
In case you want to narrow down on the exact person that is the ideal customer of your product, you should exclude others.
Here's an irrelevant example that talks volumes about exclusion …
Ben Settle is known for excluding the wrong type of audience via his emails; only the right kind of them would refrain from clicking the "unsubscribe" button and those are the only ones Ben wants.
So what is the ultimate formula for writing a compelling headline for product description?
brand name + product name + nature of product + emotional trigger/main benefit + features/specs + keywords
As you can see, the way how you arrange different ingredients of this formula varies from case to case.
Also, this formula is near perfect, but this does not mean that you HAVE to add all ingredients to your headline - you can always drop one or two items.
I'm pissed off right now; did you really have to give this much space to headline?
Yup - because it does most of the heavy lifting and selling …
Also:
Here are our major takeaways that you can follow to write a headline for a product description (not applicable to the headlines of product home page and sales page):
Product description (Amazon etc.) would have a different headline from product copy (on the home page or product page).
For ranking purposes (on Google, and Amazon itself) it is a good practice to start a headline with the brand name - especially in cases where store name and brand name are not the same.
The biggest benefit of your product should come before features and other details.
Your features and benefits could both be summed up into most frequently searched keywords e.g. best pink truffle lipstick.
You can use your or your competitors' reviews to write a headline that will touch your prospects' hearts. This detail has not been discussed in this part, it can be found in the last part of the article where I have discussed Amazon reviews mining and Voice of Customer research.
The headline might have technical information and specs if they're too important e.g. monitor 144 Hz, hamster cage iron.
Best formula for product description's headline brand name + product name + nature of product + emotional trigger/main benefit + features/specs + keywords = a perfect headline
USP or UVP
USP stands for Unique Selling Points …
UVP stands for Unique Value Proposition …
Keeping in mind the subtle differences, I'd say that mostly it is the same thing.
A USP/UVP is a competitive edge that your brand enjoys over others …
How to find USP(s)?
Well, there are many different ways to find your product's unique selling proposition(s).
First and foremost of them is to take a look at the product's packaging.
There are a lot of things that one can learn from the packaging of a product and one of them is why that product is the best among all such products.
Take a look:
But remember, this method is useful only if you're a store and not the manufacturer.
If you do not manufacture products, you can use packaging, the product itself, manual and the website/social media of the manufacturer to get plenty of information about the product.
Another very easy way of finding USP(s) is to ask yourself a few questions about a product. Let us suppose the product is a gaming monitor:
What problem is this product is a solution to? And how does it solve that problem?
What are the biggest benefits of a big, curved monitor? Best for human eyes' peripheral vision, immersive experience, fast processing of views, best for multitasking, 4K play, etc.
What are the most important features? 60 fps, 60 Hz, 21:9 aspect ratio, 4096 x 2160 resolution, etc.
Remember, your product's top benefit is its UVP - because it is what attracts them the most.
Features/specs are the USP(s). Use feature/specs as a UVP only if it is too famous that average Joe would understand it e.g. 1080p display.
The last resort is to check your best performing competitor's pages and descriptions to see the kind of USP/UVP they use.
These points can be mentioned anywhere in the product description.
As a matter of fact, from your bullet points to the body copy on the product description to the small product description at the bottom of all this detail, you should use USP(s) on all important occasions.
Let us take a look at the venues where you can use the USP(s):
In most of the cases, the first bullet point is the UVP; the rest of them are only USPs and technical details, etc.
Where Should We Discuss USP(s)?
In the body of the description:
And the short description in the end:
Here are our major takeaways:
Vendors that do not sell manufactured products can find out the USP/UVP on the packaging of the product, the product itself, the user manual of the product and the web/social media of the manufacturer, etc.
A very easy method is to follow the UVP/USP(s) on your top-performing competitor's description.
Another easy hack is to ask yourself the problem that your product is a solution to and how it solves that problem.
When we categorize them, they are divided into two types and we can find them by answering two questions. A) What are the biggest benefits of the product? And B), What are the main specs/features.
UVP is the biggest value or benefit and USP's are secondary benefits or features.
A features-based USP can be used as a UVP in the case where such feature or specification is very famous among common users.
Body
So, how should one write the body of a product description?
Depending on the website or platform for which you are about to write the product description …
Depending on how technical or complex is the product …
And depending on whether you have enough money to have a sales copywriter sprinkle some sales copy magic on that part or not …
The body of a web description can be written in a few different ways.
Check out the body of this product description:
As you can see the product is a battery-operated, tennis ball thrower for practice. This description is not from a big retail store like Amazon or eBay etc.
I took it from the company's website …
Shocking, isn't it?
And again, instead of using a product description in product copy (2x the punch), they decided to only put a product description there …
And the body is nothing but a lame and boring table about specs and features …
Again …
There is nothing wrong with it; actually, it is highly emphasized that you must add a product description to your product copy, but the description alone cannot do the job.
So, this kind of body is simply a grave injustice to your cause …
And you know what your cause is: selling a comb to a tough crowd even if that is a crowd of men bald AF.
Let us see what Remington did to their Amazon description:
Did you see the underlined parts?
Everything is either a specification that works behind the machine - digits, facts, technology, etc. or it is a feature - it shows what these specs achieve.
Notice how they discussed everything important without sounding too much like a user manual …
And here I would stop this, because most of this has been covered in the first part - How Important is Product Copy?
Here are our major takeaways:
Even if you only need product description for Amazon or your product pages, you cannot avoid sales copy - remember description only describes the product; copy sells it.
The body of description is where you try a little sales copy voodoo.
It does not matter whether the body of your product description is based on "Specs, Features, and FAQs, etc." model or something else, it is the perfect place where you can use "sales copy" to sell the product.
A body fashioned like a sales copy would still highlight all the FAQs, features and specs, etc. and actually make them less boring and more compelling.
Body of the description is the perfect place where you use the reviews left by your customers to write body copy that would naturally attract potential customers. This detail has not been discussed in this part, it can be found in the last part of the article where I have discussed Amazon reviews mining and Voice of Customer research.
CTA
Why I'm discussing CTA separately from the product description and copy?
It is because it does not matter whether you need a conventional product description or you want an unconventional one like SweatBlock.
CTA should always be written the same way.
Now:
Whether it is a once-in-a-lifetime opportunity or a shitty offer, it boils down to one and only one logical conclusion ...
The CTA AKA Call to Action!!!
When we talk about the home page of a product or a group of product products, they have a clear formula or style that they follow.
Check this out:
I know this is not as powerful as it is in the case of a service-based business's home page or sales page.
This was actually a bad example!
Sweat Block's CTA beats this one 6 ways from Sunday:
Obviously, this one checked all the boxes because it was done by experts.
However, Canada-based copywriter Joel Klettke added something extra to the whole recipe and that bit makes a lot of sense.
To Joel, there are not two but three main ingredients that make a CTA totally irresistible:
Now you know the part that was missing in SweatBlock's CTA …
Adding a desired outcome to the CTA makes grown men and women drool like tots.
If you want to see this formula in action - here is an example of Joel's work for Hubspot:
I know, I know …
Just like me you also thought that a CTA is a text inside the button or around it (maybe somersaulting right on top of it) …
But when it comes to CTA, it is less about form or format, and more about what constitutes a CTA.
Desired outcome
Required action
Objection-buster
It is immaterial how you do the sequence.
Also:
You can skip the desired outcome part like Sweat Block, in case you've already covered that in the body and bullet points …
In the end, it boils down to one's personal preferences.
And I think that linking what your customers will get from you (desired outcomes) with what you want them to do for you (required action) makes perfect sense …
This way you put things in perspective and this makes the whole thing look like a barter trade …
They know that they're giving you some tangible stuff (money) for something tangible in return (your physical product) …
Making the whole deal tangible and real is what pushes the target audience to buy from you.
In case you wonder whether CTA rule can be the same for a product's homepage as well as a product page - let's take a look at the CTA of SweatBlock wipes' page:
Whether you consider all of this part of the CTA or you stop at the green "Add to Cart" button, you can see that this CTA checks all the boxes mentioned by Joel.
Before I wind up the CTA discussion, here is another example of how you can do (design + writing) CTA on your product homepage or sales page:
As you can see, all of them are objection busters …
So, where are the required action and promised outcome?
Well, as I have explained before - you can either go with the all-in-one CTA or scatter the ingredients across the entire page.
Since Fitbit has many products to sell, they decided to add 'desired outcome' and 'required action' to the snippet of each product.
But the real magic is to click the snippet and see how they did the CTA of each product page/description:
Ta-da!!!
Yes, the desired outcome (from the audience's viewpoint) is missing …
They have a little detail to the north of all this; they could sum that up in a sentence or two and place that before or after that red 'Add to Cart' button.
And it would not be perfect, but it would be still better than the kind of CTA that Amazon rubs in your face:
But hey, this does not mean that you cannot manipulate the form to introduce a feature that you desperately need to boost the sales.
Now:
Based on all this learning, how do you rate the CTAs of these two products - from Glossier and Zara - two mammoths in their niches:
And
With all due respect … they're bad!!!
Actually the first example, from Glossier, at least includes desired outcomes and a very generic, static, cold, dead and usual button for required action.
The second one (Zara) has basic information about important queries that a viewer might have and a dull "Add" button.
Now I know that they're huge brands with YUGE marketing budgets and their product descriptions and CTAs do not have to do the heavy-lifting, but we're talking about the best practices.
Here are our major takeaways:
CTA is not about that graphic and highlighted button that you'd see on a homepage or product page, but it is made of a few gimmicks that address objections, define whys and hows of the product and demand the audience to buy it.
Every CTA is different - because depending on the form and format of a website you may find all of its parts around the button or scattered all over on the page.
The sequence can be different, but make sure that all of these ingredients are there.
The best forumula for CTA is desired outcome(s) + required action(s) + objection buster(s)
How to Write a Product Copy?
Back to square one huh?
The problem with separating copy from the description is that there are elements of product copy in each description and each copy has technical details that actually belong on a description.
What makes it easy to differentiate between both is the platforms used for them.
What makes it tricky is the fact that product description is the norm that is followed not only by the big retailers like Amazon and eBay, but different brands also follow the same pattern.
And this is wrong …
I have shown you the Sweat Block copy written by Jo and her colleagues; that is how product copy must be written.
Do you know why?
Because:
And nothing packs a powerful punch of emotional triggers better than a sales copy.
Heck the whole thing - from headline to CTA is a melting pot of different emotions.
Headline
Remember:
If you have decided to turn your homepage into an eCommerce one-pager as Jo did with SweatBlock, you need to avoid product description type headlines.
If you want to know why a product description format is different from product copy - take a look at SweatBlock Amazon description's headline:
Shocking, isn't it?
Well, actually not!!!
It is not for a product page; it is for a product description, so SweatBlock guys tried the best pattern for a product description headline.
Right on the button …
And as you can see, it is very similar to the kind of product description headlines that I "dissected" in the product description section.
However:
SweatBlock's headline on its home page is totally different.
Red … is the major benefit of your product or the problem it solves = Headline
Mauve … is you explaining further the benefit or solution = Subheadline
Now, the variations suggested, by Joanna Weibe were based on PAS (Problem, Agitation and Solution).
But the version that SweatBlock has now, sounds a lot like the formula that Bob Stone - Mr. Direct Advertising mostly used.
The Formula is very simple:
your strongest benefit (headline) + expansion of that benefit (subheadline)
You change the name, you change the words or you even change the sequence, but the formula will remain the same.
Here is how Joanna Weibe (Copyhackers) explains 3 different ways of writing a homepage headline:
Too much SweatBlock and Copyhackers? Alright, let us take a look at a few other headlines done marvelously well:
This is the Dollar Shave Club headline - a business that sends top-shelf grooming items to men.
A very interesting observation here is the word 'you'.
'You' goes marvelously well with the word "personalized".
Also, this word has a magical effect on the reader - you make it all about them. This is the first rule of copywriting.
So I just gave you a master formula, but there is more than one right way to do something.
Joanna mentioned 3 formulas for the traditional homepage headline ...
CXL identified those 3 formulas for headlines:
Say What It Is …
The honest approach … do not jumble up 10 power phrases, 3 fake promises and 1 emotional trigger in the same headline.
People can see through your BS.
So, just say it like it is.
Say What You Get …
Just tell people what they will get.
Say What You Are Able to Do With It ...
We have covered that already - the biggest benefit formula. Here's another example of that:
In case you wonder whether you can follow one of these formulas on the product page as well or not, we all know that SweatBlock did it.
And so did BirchBox:
And so did Lush:
And when it comes to Lush, they didn't only revolutionize the art of product copy headline, but the body of their copy is also so out of the product-description-world.
The way they branded their products, the product names, the website itself - says volumes about how the product business should be executed- hence the $1.3 billion+ in sales for only one year.
Here are our major takeaways:
The headline of a product description on the website should be written differently than that on Amazon or eBay etc.
The best headline writing formula is to explain the benefit or the happiness/satisfaction prospects would have if they buy the product.
You can also try sales/landing page formulas such as PAS and AIDA etc.
The subheadline should expand on that benefit or joy.
Other formulas include saying what the product is or saying what people get from it (the basic purpose e.g. worldwide payments a click away).
Pro-tip - your headline should single out your exact match prospect from a crowd of wanna-haves.
Body
Now:
We know that we're sailing into troubled waters here …
Writing a product home page or sales/product page is an art.
And that involves so many things that I can write a voluminous guide on that topic - lengthier than this one.
But we do not afford that luxury.
Here is what we can do - we can pick a product/sales page, cut it wide open like a frog and see how we can write a killer product copy.
(Why not doing the product home page? Because real action occurs on the product page - and also because it is more detailed.)
So here's a carry-on from Away Travel:
Here's a brief description - a sub-headline would have been better:
Now let us dissect it:
Meet the perfect carry-on - answers to those thousands of questions online about what a perfect carry-on must be.
Remember, your headline and your sub-headline/brief description should meet the reader at their stage of awareness.
This is how Jo did the SweatBlock copy:
And Jo and all other copywriters, marketers and even Google (user intent SEO), got this idea from master copywriter Eugene Schwartz.
As per Schwartz, there are 5 levels of awareness:
Unaware, pain-aware, problem-aware, solution-aware and product-aware.
Your headline and subheadline/brief description should be for the kind of user you target - your best bet is finding the exact level of your audience's awareness.
This brief description has keywords too (carry-on > 27,100 monthly searches, LSI overhead bin > 590 monthly searches, airline, TSA-approved, and extra space, etc.)
Moving on …
The text in the first box answers at length the questions of what and how - What is inside made of, how to organize things, how partitions work and protection features etc.?
What is outside made of - what is the material, how durable is it, is it flexible for situations where a little flexibility is needed and what are the protection-related features, etc.
The question of why is linked with features. It is also linked with how? How this product will solve my problem?
Why you should take a GoPro to a hike and not a big "cannon" to shoot everything?
Because GoPro is one of the best action/adventure cameras.
So, in order to answer why, you should start talking about the features.
Another why/how?
And it goes on:
And on:
And on:
So, is it the perfect example of how product copy should be written? The answer is no!
This is a good attempt - near perfect, I would say, but it misses out on a few important details:
This menu could have more items e.g. technical specs:
While their CTA amazingly complies with the best CTA practices explained by Joel Klettke, the presentation could be better:
It would have been a LOT better if the prospect didn't need to click the + button to see what they could get.
The audience of the digital age has a very short attention span.
Before I wind up this part, let us take a look at another product copy - by Lush:
This headline does not actually say what you get. Right?
I mean what you actually get from a shower gel is foam that you can apply all over your body, right?
Wrong!!!
You're forgetting someone - that's right, you're forgetting Seth Godin again.
A product is not a product - it is the entire story behind it and emotions associated with it. It is the purpose that it serves.
A good shower gel will make your shower awesome; if you do not sing while you take a shower, it will make you sing.
It IS linked with happiness.
If this is not a good copy, I do not know what it is.
This answers your what, why and how in a very copy-poetic way.
However, the writer knew that it was not meant to be poetry and this is why the copy is focused on what's inside and what the product does.
Lemon juice, wild orange oil, neroli oil, walnut leaves, and dandelion root.
And then comes a full list of ingredients:
You see how they did it?
Not only they used a green and black theme to show you the organic ingredients and safe synthetics, but they used an emotional trigger too.
They knew that cruelty to animals is not acceptable in today's corporate culture. They elicited trust (trigger) by mentioning that their products are not tested on animals.
So What's the Best Outline/Structure for a Product Copy?
With more or fewer changes, product copy should be written just like any piece of conversion copy.
In terms of structure, there are a few concepts - you can try all of them, one by one, and see which of them delivers better.
A/B testing is a matter of routine in a copywriter's life. Jo also improved the version that she and her colleagues initially wrote for SweatBlock.
And SweatBlock chose another version that is different from all previous versions.
PAS - Problem, Agitation & Solution
Jo wrote the SweatBlock home page in PAS style ...
We know that it is actually considered an ideal approach for sales pages.
But experimentation is the air that we breathe in.
In this type of framework, you start with the biggest problem of your target audience - one that your product is a solution to.
Then you agitate - you exaggerate that problem and you tease the readers a little bit. Make sure that they feel the pain and an insatiable urge to resolve the problem.
And then you present the solution.
You hand a glass full of chilled water to someone who's been thirsty all day long - they won't take a moment to hurry it down the throat.
To better understand this framework, listen to this PAS song written and sung by a friend and fellow copywriter.
The nearest practical example of PAS is the SweatBlock home page - not the one that is there now, but one that Jo and the team sent over to them.
Here's her wireframe:
AIDA - Attention, Interest, Desire & Action
How many of you watched 'Glengarry Glen Ross'?
Those who did would be able to recall the hip salesman who comes from Mitch & Murray to motivate the sales team in a very unconventional way.
Just like PAS, AIDA is also a web copy formula.
Your headline should be attention-grabbing - the best practice is to make sure it's synced with the awareness level of the reader.
Then you develop interest with sub-headline and/or the following parts.
The body of your copy should take this interest to the peak of desire. And once they're as eager as a kid in a candy shop, you urge them to take action (buy your stuff).
And I have a classic example of AIDA to show to you.
Well, this part needs a little explanation.
A lot of new things happened to Apple mini 5. The first time iPad mini came with A12 bionic chip and it is the first iPad mini that could support Apple pencil.
Not only this detail justifies the "attention" grabbing subheadline, but underlined features also elicit "interest" from the readers.
The rest of the page elicits "desire" with stunning images and detail of amazing features.
You can relate all that detail to attention and interest as well - because attention, interest, and desire is the apparent framework behind this copy.
There are many other copywriting formulas that you can try - but PAS and AIDA are the two most famous of them.
Here are our major takeaways:
A product page can look like all these things: a product description, a sales copy or a hybrid of both.
The best way to write the body of product copy is to answer the questions that the user has in mind.
There are certain frameworks/formulas of copywriting that reflect in one or another sales page. Most famous of them are PAS and AIDA.
Bob Stone's Gem is a rather less known but very effective formula for writing a sales or home page. As a matter of fact, it covers a bigger area (7 steps from headline to CTA) when compared to the above mentioned 3 and 4 step formulas (PAS and AIDA).
Essentials of Every Product Copy and Description
So:
We're done with the complex and boring (to some) details of how to write product copy and/or description.
But there are some common essentials that should be there in every product copy or description. This part is all about them.
Materials
Of course, if you're selling merch, your would-be customers would like to know what is it made of.
Make no mistake, the material is one of the most important pieces of information that product copy should convey.
For example, let us assume that you want to buy a pair of hiking pants.
Now you know that while it must be a quick-drying one (polyester or nylon), it should also be stretchable (spandex).
My question is, which one would you buy:
Or
Remember, these days everyone googles a lot before buying anything. We're dealing with super aware consumers.
We have to make sure that they get the right kind of information at the right time and place.
Why?
It is because:
Another smart thing to do is to describe the material in various smart ways.
For example, if the product's material is environment-friendly, DO MENTION THAT POINT to get extra sales from those who give a damn about this cause.
Digits
A product description or copy is not all about words … digits matter a lot in selling something.
When it comes to products, those digits mainly and mostly are about the size and weight.
This is why Amazon descriptions have dedicated slots for Product Dimensions, Item Weight and Shipping Weight.
While the size and weight are the digits that actually matter in case of every product copy - irrespective of whether it is on Amazon or your own website, there are certain other numbers that are specific to a particular platform.
For example, on crowdfunding platforms like Kickstarter and Indiegogo, the number of pledged dollars, backers and days to go matter a lot.
In case you wonder whether these digits are just for the sake of knowledge or they actually impact the buying decisions, take a look at this review for one of the hamster cages available for sale on Amazon:
Here are our major takeaways:
Always mention the material in your product copy/description. Remember, someone interested in 'cat-proof' hamster cage would love to buy yours if it is made of metal and you mention it clearly.
Digits are always very important - not only size and dimensions but statistics as well. Our brains are wired to prefer stats to claims or facts stated without any stats. Use your digits wisely.
Smart Tricks, Tips, and Hacks for Writing Killer Product Description or Copy
Alright:
All that I have shared with you above is some practical stuff - kind of "must-have" things.
But in this part, I am going to share with you the tips, tricks, and hacks that will compel your prospects to either buy or die.
Just like Leonardo DiCaprio says in that epic motivational speech in "The Wolf of Wall Street".
Story & Humor
Okay …
So, there are these elements that are just like H2O … they must be there whether you need product copy or description.
Story and/or humor …
You can pick one of them - the better option yet is to use both of them in your copy, but what you cannot do is ignore the power of story and humor.
It's not that products cannot be sold without story or humor, but if you add the element of story or humor to the description, your product sells like crazy.
How Story Sells a Product?
Tell me if you'd prefer this:
Or this:
I cannot explain how many products and brands were saved by compelling stories.
However, a recent example comes from two behemoth brands that have the lion's share in American and international fast-food market.
McDonald's and Burger King!!!
Yes, we know the history of their rivalry, how both of them are aware of the status of their rivalry in marketing's pop culture and that the control persons in these organizations actually design campaigns around the same.
Here's Burger King tickling McDonald's on Halloween:
Credit: AdWeek
However, the story that I talked about is "A Day without Whopper" …
Burger King decided to promote McDonald's cause against children's cancer and decided to stop selling its hottest product: The Whopper.
The purpose was to redirect all Whopper customers to McDonald's - for that day. It was such a hilarious story that it caught the media's attention in no time.
Now here comes the interesting part …
Stats show that it neither reflected badly on Burger King's sales on that particular day nor made a significant difference to McDonalds' sales.
So what is the point here? The point is a subtle one.
This is actually a win-win situation for both of the brands.
They knew that a customer coming to order a whopper would buy something else and both of the companies would actually retain their customers - even on the "whopper-less day".
So, what was the purpose?
Well, as Billy McMahon from "The Internship" put it …
"Sometimes the long shots payoff the biggest."
Suffice it to say that this humane collaboration for one day, sold hundreds and thousands of Whoppers and Big Macs that haven't even been grilled.
To understand the power of story, you need to know how a cheap horse bust originally priced at 99 cents gets auctioned at final price of $62.95:
Significant Objects is a project started by people who believe that when you link a story to a rather ordinary object, you can actually 2 or 3 or 10x the price of that object.
Boring detail? Well, it won't remain boring when I told you how they sell those products:
Now we're talkin'
So what's their process? Well, hear it out from the "horse's mouth":
How 'bout it?
Here are our major takeaways:
A product is not important; the story behind it and the story ahead is what makes it sales-worthy. Apple, the brand with the biggest fandom ever, sold the story "1984" to sell Macintosh which later reshaped the whole trend of personal computers.
Credit: By Originally Apple, Fair use, https://en.wikipedia.org/w/index.php?curid=1156246
Connect the physical and apparent attributes of a product with an imaginary world or story that makes sense. Do it Seth Godin way. Do not sell quarter-inch drills - not even the holes, but the story that is linked with the reason why you need those holes.
Go wild with your imagination - if you're selling a broom, make it the witch's broom.
A story might not immediately reflect on your sales, but it may increase your brand awareness and recognition.
How Humor Sells a Product?
Well …
Sex sells …
Emotions sell …
An interesting story sells …
And definitely, humor also sells …
And when you connect humor with sex or emotions or a good story it sells all the better.
Here's the King of modern advertising David Ogilvy making a case for using humor in advertising:
Humor Appeal is one of the twenty or so advertising appeals that advertisers use from the times of grandpa Ogilvy or even before him.
Take a look at this ad of Pontiac from 1950s:
Credit: Vintage Ads from LiveJournal
In this ad, they used humor appeal + sex appeal.
But I have something more exciting to show you - something not from the 1950s, but from 2019.
Ready?
Ok, then visit ThisIsWhyIMBroke … they call their chic website, "The Internet's Mall".
Basically, the entire website is built around funny and interesting products and gadgets.
They have this infinite scrollable home page full of prank, fun and useful products.
They make money via affiliate commissions that they get not only from Amazon but also from other affiliate programs.
Their key to success is adding plenty of product descriptions every day.
No … their real secret is a) featuring funny and interesting products and b) writing funny and witty product descriptions.
Take a peek:
Not only this is an absolutely funny product, but read the copy too.
They're not directly selling anything; they're making money via commissions as I just said.
But it is because of such interesting and humorous descriptions that people feel an urge to click the link.
Do you know how much the owner makes per month (again, only via commissions)? $20,000+!!!
Getting my point?
Wait …
Here is another example and it is from Dollar Shave Club:
See, there is no wax on and wax off when it comes to adding humor to copy.
The sad thing is that it either comes naturally or it does not.
But you can use a few tips:
Think of a funny situation in which the target audience might be and make a connection between that and your solution.
Sex and pun always make it fun.
A nice thing to learn is word play.
Credit: Campaign Asia
Pop culture - I cannot emphasize enough how important it is for a copywriter or marketer, or for the business owner who wears these hats occasionally, to be aware of pop culture in form of music, films, books, television and definitely internet (memes, gifs, videos), etc.
Casual is the key - the moment you retard your readers' alert to a few notches, they're vulnerable and that's the time to hit them. The casual tone is the key to that.
Choose creative and funny names for your products.
Use Emotional Triggers
What are the emotional triggers?
These are some super-reactive powers inside you - and they are called triggers because the moment someone pokes at them with their words or gestures, you get triggered and exhibit the reaction that they want to get.
Emotional triggers mean a lot in copywriting and marketing - as a matter of fact, advertising is all about using the right kind of triggers to get the desired outcome.
In this part, we will briefly discuss them and learn how to use them.
Urgency
Your copy should have an element of urgency.
Either you can let the buyer leave your page and come back to it whenever they feel like doing so (and perhaps buy in 6th or 7th visit) or you can create urgency to make them buy the product then and there.
Do you remember that "Sell me this pen!" scene from The Wolf of Wall Street?
Urgency can be created in many different ways, but the easiest and most abused of them all is Scarcity.
Tell me I need to buy a pen and I would think.
Tell me that only a few are left - I might buy it then and there.
Playing hard to get is the easiest way of getting picked, isn't it?
Evo, a store that sells different outdoor adventure products use urgency in a very common way:
And when Amazon uses scarcity - you have nothing to argue:
Belonging
Let us suppose that you have created such a big brand whose customers love to associate them with it by wearing branded items and by buying its products whenever they can.
This is belonging and this is actually what every brand is doing out there.
Why does a woman love to buy a $1,390 Gucci handbag while the same quality thing can be acquired for half the price?
It is belonging - the way you use it makes the difference.
Take 'Share a Coke' campaign from Coca-Cola for example.
This unique example of belonging is not all about the brand, but how we celebrate 'belonging' with people around us.
Fear
Fear can actually be linked with urgency. Scarcity itself is a fear and it leads to a required result: urgency.
Fear creates urgency.
One of the most frequently exploited (in the advertising world) fear is FOMO (fear of missing out).
Credit: OptinMonster
A ticking clock is one of the best ways to create FOMO:
Guilt
There is this idea that is famous among copywriters - I do not know who said it first, but it is 100% true.
Your job is to make sure that each and every prospect that lands on your web page either buys from you …
Or leave that page ... filled with guilt.
They should feel guilty for not being able to buy your stuff.
The quickest example of guilt that I could think of is this Facebook ad from Sabri Suby:
You see those digits?
90,000 on the first day and #1Amazon bestseller (in its category) within 10 minutes …
Well, I will feel guilty for not ordering the book after reading the ad.
Format Your Copy Like Pinball
Have you been playing pinball? I loved that arcade game - even the Windows 2000 version of it.
I believe that a good product copy should be formatted like a Pinball game ...
It does not matter how far the ball goes, it always comes down to the flippers and that's when you send it in any direction you want.
Here are a few concepts about formatting the product copy - follow them and make things easier for yourself.
Less Is

More
Are you a fan of very long sales pages? What if I show you a home-page that is less than 500 words, but still converts 10x more than your best sales pages.
I am talking about Hubspot - and I encourage you to check their product pages too (CRM, Marketing Hub, and Sales Hub, etc.)
Just tell your customers what they need to know in order to buy stuff from you.
Everything Should Be Then And There
All important details, that you think your clients should know, should be then and there. Everything that can impact the buying decisions must be mentioned on the product page.
ClickPack Pro's Kickstarter pitch is a perfect example of it.
The best part? They said more than many detailed sales pages - with more pictures and fewer words.
Answer All The Questions In A Sequence
We know that Jo and her partners did SweatBlock copy in a perfect sequence. That copy basically answers some basic questions about the product.
But equally important to answer all the questions is answering them in sequence.
What's the first question that comes to your mind when you get to know about a product? It is 'What?'
Follow this sequence:
What is the product?
How it helps me?
What is it that it can do?
Why should I care?
Do others care?
Are your claims true?
Why should I believe you?
What should I do if I believe you?
Should Be Optimized For Those Who Skim & Scan
Internet readers are a fickle bunch.
They're no one's wife.
And the matter of fact is that no one has the time to read the entire piece.
Here comes master advice from Frank Kern to save you.
Make sure that your headings "tell a story of their own" … it is for those who want to skim and scan the content.
Also, bold all important facts and figures; visitors only read 20% of the text and the rest of the 80% mostly goes in vain.
So make sure that content is divided into small chunks - no one has the focus to read the entire paragraph.
You still have better chances of having people read your entire text if you make it easy for them to swallow the entire piece into smaller chunks.
Another important thing is the pattern interrupts.
A video …
A photo …
Digits (stats) …
Even internal cliffhangers or bucket brigades …
All of them can be used as pattern interrupts. A pattern interrupt is to use anything different than a pattern to interrupt the pattern.
If you have been recently watching a lot of depressing movies (Joker?), watching standup comedy videos would break the pattern and save you from suicide.
Write For The
Target

Customer

This shouldn't come as a surprise, but the most valuable or obvious advice that can be given to product copywriter is to write for those who need the product the most or love it the most.

Take the example of this copy for a dark chocolate company Alter Eco:
Did you just see that?
They simply tried to seduce a chocolate-lover into buying this bar. Check all the red lines … take a look at the choice of words.
And here is another example from ThisIsWhyImBroke:
Remember, it is not necessary for you to use fancy words - you can use very simple 3rd grade-ish words, but make the copy all for them.
So much so, that the moment they start reading the copy they get this 'love at first sight' or 'made for each other' feeling.
Show Them What They Can Do With It
You can sell what the product can do.
But a better strategy is to sell what people can do with the product.
People have rich imagination - just talk to them about the products they love. Your favorite product would always have an uncanny effect on your brain.
You'd think of it more than what it can really do. Try this technique:
Poke their imagination … let them think about what else they can do with a product.
Show Them How It Feels
We know what the world's finest merino wool costs.
We also know the look and feel of it, but we do not know how WE will feel wearing a merino wool shirt.
Tell them how it feels and how they CAN feel while using the product.
Take a look at this beauty from Sensational Products:
Use Social Proof
As said by a legendary copywriter from a time that is not too far:
So, always use the social proof - in doing so you'd trigger two emotions: trust and FOMO.
Out of the fear of missing out, your target customers will break the doors to enter your shop and buy whatever you sell.
Here is an example:
Let us take a look at how Amazon uses social proof, niche-authority, and other such tactics - all of them are to prove that the product sells like hotcakes.
Or:
That's right. But best of all the social proofs are the video testimonials.
Keep the Tone Synced with Brand & Product
Let us suppose that you have a product to sell - you figured out the kind of emotion that product satisfies and then created marketing collateral as per the theme - now you need copy and you must keep the tone right.
Make sure that your copy, your collateral, and your product work in unison.
Rationalize the Benefits
As long as you do not prove the claims with evidence …
And as long as you do not rationalize the benefits with the features that prove them …
You should not expect people to buy your stuff.
Remember what Ogilvy said; they're not stupid.
We use emotions to touch their hearts, but once we do, we should immediately highlight the link between claims and evidence.
See … make a link between claims and evidence, and benefits and features … that's all that good copy demands.
Don't Butter Them Up
Back to the same point … do not think that your prospects are lunatics.
You want to touch their emotions, but immediately rationalize the emotional response with a logical reason.
Seriously, how hard is it to write good copy? All you have to do is keep things simple - no flattering.
Tell them what is it, why they need it and how the product satisfies their demand.
Do not try to create demand. Why?
Because:
So, just show them the value; just like Volkswagen does:
Family & Tradition
We know that not only in the USA but in many developing countries too, family-owned businesses use the element of family, history, and tradition to brand their business.
In branding, the intent is everything. If your messaging is linked with your branding intent, it works.
When you use the elements like family, tradition, and history of a brand - the target audience interprets all these different elements as one: trust.
If you elicit trust you elicit interest, and closing is not very far from interest.
So, use the words/elements that highlight family, tradition, and history behind a brand.
People always appreciate it if there is a personal touch.
Like this:
Mine Amazon Reviews
Someone said:
"Mine data, find gold."
There is this concept of 'voice of customer research' that copywriters and marketers are very well aware of.
The idea is to use the voice of those who have already purchased from you or from your competitors, to attract those who are interested in your product, but reluctant to buy.
For the detailed method, give this a "watch".
Here is a brief account of the same hack.
Go to your product listing on Amazon and take a look at the reviews that are neither too flattering nor too disappointing - 3-star reviews.
Find out some practical and realistic criticism or praise from your customers.
Do the same on the product listings of your top competitors. Especially, if your listing does not have enough reviews.
Use the practical points to write your copy. Your target audience will immediately get your angle and no-BS-logic.
For example, somewhere along the line, I shared the screenshot of this review:
Now let us "reverse engineer" a negative review and find something that our target audience will like.
"A hamster needs enough room to breathe, roam and play - this one would easily accommodate a bunch of teddy bear hamsters."
More about this in ↓
Voice of Customer Research
The Amazon reviews mining tip is actually a Voice of Customer Research hack. You can click the link to read in detail about different strategies for VoC research.
The main idea is to talk about the pain points of the audience. Then "reverse engineer" the pain points, get your main points out of them and present a solution.
Let us try to understand how it works:
You see the underlined part is actually a problem reversed into a solution.
Many copywriters that I know, use this tool. All digital doers who have to use a CRM, actually want to focus more on working and making money.
With Dubsado you say goodbye to manual client management, forms and invoicing, etc.
To learn more about how VoC research works, you should read how Joel Klettke helped Hubspot.
Use Icons
We know how prehistoric humans communicated with each other. Those were not words, but symbols.
Let us not forget that even today, we use emoticons to say a lot.
Believe in the 'more is less' principle, and use icons where words can be considered overkill.
Technical Details Establish Authority
Remember, you're maker or seller of the things.
If you do not use technical details in your copy, your competitor will use them in an appealing way and establish niche authority.
Use technical details to show that you know your stuff - and become an authority in the eyes of your audience and clients.
Use Power Phrases
Sales copy is all about persuasion.
Expert copywriters listen to Hollywood's best dialogues, speeches - and even insults to know how to speak with gusto.
These 189 power words and phrases - including 20 from Ogilvy can help you a lot.
How to do SEO for Product Copy
Or a description?
Yes, you always have a funnel that keeps on bringing new leads to your product pages, and websites like Amazon have an internal search algorithm (A9).
However:
We cannot forget that as per statistics shared by different organizations, more than 87% of shoppers use product searches before buying anything.
And which search engine they use the most? Well, we know the answer, but as per Statista, 88.47% of people use Google for their daily searches in 2019.
So, Google search rankings matter a lot.
This article is not about product SEO, so I will only share some basic points to keep it brief.
Understand the User Intent
If you've been following Google updates in the past few years, you must know that all the out of date SEO practices like keyword stuffing and using spun content are not relevant now.
What matters most these days is to see if the content satisfies the user intent or not. Now, user intent can be something tricky.
Take product description for example.
If a user Googles "what is product description" or just "product description", then it is an informational query.
The user wants to know about the product description.
But if the user's query is "product description writer", then it is a transactional keyword and the user wants to know about/hire product copywriter.
Your product copy should be free of ambiguity - only then it will rank for a transactional keyword related to the product that you sell.
Keywords & Maslow's Hierarchy of Needs
You can read any guide on keywords research - the point here is not to show you how to do KW research, but how your keywords must be linked with the common man's needs identified by Maslow.
Once you are done with basic KW research, you need to categorize the keywords into 5 groups - each of whom can be linked with one need.
In most of cases all such keywords are related to one or another of the following needs.
Let us take a work laptop for example; it is linked with self-actualization.
It is not linked with esteem, not at all with love, safety is also not relevant and it definitely does not fulfill any psychological needs.
Now use the words that explain the product in relation to that self-actualization (of power and talent).
Backend Keywords
Amazon and a few websites like that, allow the vendors to add keywords to the listing. Since these keywords always work from the backend, a visitor cannot see them.
However:
They work like magic when they match with the intent of the user who makes the query. These keywords are invisible and they play the most important role in ranking an Amazon product.
Here are a few quick tips about how to optimize your listing for backend keywords and what kind of keyword one should choose.
Amazon has been constantly increasing and decreasing the number of characters for backend keywords. Now, the indexable number is 250 - so make sure that you use the main keyword and highly relevant alternatives.
This is why it is very important that you avoid the repetition of keywords.
Choose transactional keywords over informational ones.
Do not repeat the keywords.
Avoid duplicate content in all attributes.
Enter keywords in logical sequence e.g. Syrian hamster cage, instead of hamster cage Syrian.
The End
Whoo!!!
This wasn't an article - this was a damn novelette.
And believe me, I decided to leave a considerable number of topics untouched, because I did not want this article to be this long.
This was my effort to encapsulate everything that is important for product copy/description.
However, I might have missed one or two important tips - feel free to share your product wisdom with me.
If you liked my effort or you have questions, concerns, and suggestions, let me know of them in the comment box below.
I will try my level best to reply to all of them - and if you liked this guide, kindly share with those who might find it useful.
Last, but not the least, for a limited time I'm offering free consultation on product descriptions and product copy. Get a free evaluation of your products descriptions and product pages before the offer is over!